Mother's Day is May 12th
PLEASE CALL DIRECT 281-839-5266 TO ORDER!
Our love for mom grows like flowers. Why not give her a symbol of this love with a beautiful bouquet of Mother's Day flowers? At A SYMPHONY OF FLOWERS, we can design something to tailor match your mom's style. Flowers are the gift that will truly brighten her day and put a smile on her face all week long.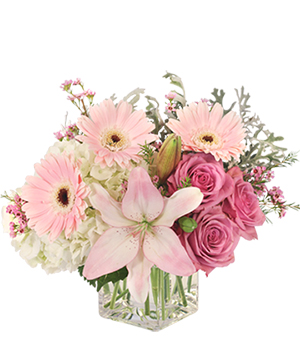 Quiet Dawn
Bouquet
Just as the sun begins peeking over the horizon, delicate ribbons of pink marble the sky and a hush falls over the world. Soft pink gerberas and roses whisper gently in the dawn of a new day and pink lilies awaken the senses with their sweet scent. Quiet Dawn embraces the beauty of new life and tokens of gratitude.
$50.00, $60.00, $70.00
Shown at $60.00
More Info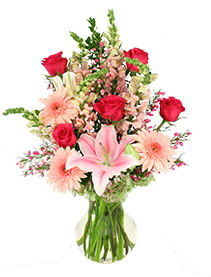 Unconditionally
Bouquet
$70.00, $85.00, $100.00
Shown at $85.00
Shown at $85.00
More Info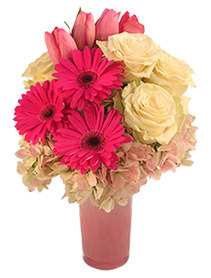 Kindness
Bouquet
$60.00, $70.00, $85.00
Shown at $70.00
Shown at $70.00
More Info
Polka Dot Posies
Bouquet
$55.00, $65.00, $80.00
Shown at $65.00
Shown at $65.00
More Info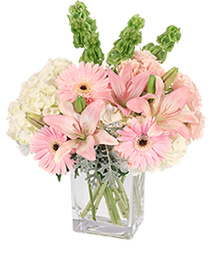 Pink Princess
Vase Arrangement
$60.00, $70.00, $80.00
Shown at $70.00
Shown at $70.00
More Info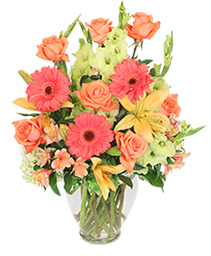 Brilliance
Bouquet
$80.00, $100.00, $120.00
Shown at $100.00
Shown at $100.00
More Info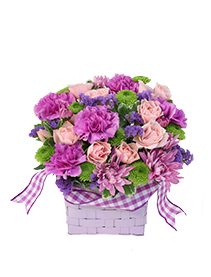 Purple Patchwork
Basket
$40.00, $45.00, $55.00
Shown at $45.00
Shown at $45.00
More Info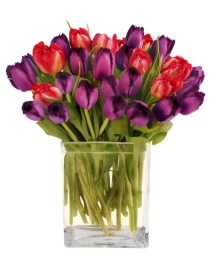 Royal Amethyst
Arrangement
$115.00, $125.00, $140.00
Shown at $125.00
Shown at $125.00
More Info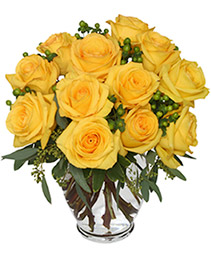 Good Morning Sunshine
Roses Arrangement
$75.00, $85.00, $100.00
Shown at $85.00
Shown at $85.00
More Info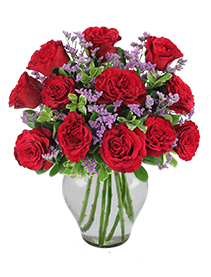 Always and Forever
Garden Roses Bouquet
$90.00, $100.00, $115.00
Shown at $100.00
Shown at $100.00
More Info